Roofing Company California Maryland
Leaky roof? Missing shingles? Rotting areas? These things are very common to see on a roof that has been on a house for many years. Whats the next step to fix it? Calling your local reliable roof contractors at Two Brothers Roofing, here in Southern Maryland. We have been repairing and replacing roofs for years in the town of California, allow us to help you next!
Contact Us Today!
240-466-4900
Roof Repair Company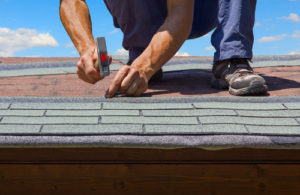 Most of the time, we jump the gun and think we need to completely replace our roof. But, luckily that isn't always the case.  The sooner you contact our knowledgeable roofing contractors, the faster we can help you reach the root of the problem. We will provide a 100% honest answer of what we think would be the best options for your roof.
Roof Replacement
A brand new roof on average should last you around 20-25 years, depending on the type of shingles and weather possibly even longer. When it comes time to replacing your roof you want to make sure that the job is done right to ensure the longevity and quality of the new roof you are getting.
About Us
Two Brothers Roofing in Southern Maryland has been around for years. You will find from word of mouth and our reviews that we are reliable, trustworthy, and ready to take on any roofing task! Give us a call today to schedule your free estimate!
240-466-4900
Two Brothers Roofing
Average rating:
2 reviews
Jan 10, 2018
Fast working crew and great pricing
After 25 years we decided we needed a new roof. Two brothers roofing helped us with good pricing and fast work! We will be calling them again!
Jan 10, 2018
Very Punctual
Its hard nowadays to find a company that arrives on time. We were very impressed by their work and punctuality.