Roofing Contractor Prince Frederick Maryland
Two Brothers Roofing Company will provide you with all your roofing needs. We specialize in repairs, replacements, and roof installations. If you choose to hire us for your next home improvement project you will see for yourself that we offer:
A Lifetime Guarantee on our Work
We Are The Highest Rated Roofing Company in Southern Maryland
Same Day Service is available
Free and Quick Estimates
240-466-4900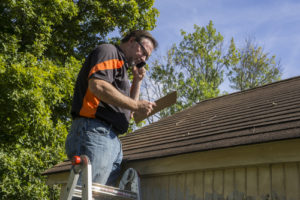 Roof Repair Company
If you find yourself with a leaky roof, or loose and broken down shingles, these are all signs that you need our help with some minor roof repairs. We can save you money by doing some simple maintenance to your roof and keeping it in great condition. Our roofing company has the knowledge to find the root of the problem furthering you from any future issues.
Roof Replacement & Installation
Replacing a roof and installing a new one can be a long process and a big investment, but we are proud to say that our prices are competitive and the work we do is always thorough. We promise no headaches to our customers because we will do the job correctly the first time around. With our qualified team of workers we are confident to give you a beautiful new roof in no time.
Two Brothers Roofing Southern MD
With over 30 years of experience, we truly can say we have seen it all and can help you with any roofing issue you have. Our roofing company won't disappoint you with our punctuality, hard work, and efficiency! Find out for yourselves today and schedule your free estimate!
240-466-4900
Two Brothers Roofing
Average rating:
1 reviews
Jan 12, 2018
We heard good things about this company, and they did not let us down! We were very happy with the end results of our new roof!