Roofing Company Waldorf Maryland
Looking for some help with your roof? Waldorf Maryland's local roofing company is here for you! We have seen just about every problem in the past 30 years of being in the business and we are ready to help you with your roofing emergencies! Repairs, maintenance, installation and replacement, we know how to do it all!
 #1 Rated Roofing Contractor in Southern Maryland   
Two Brothers Roofing offers:
No Leak
Guarantee
Fast, Free Estimates
Satisfaction Guaranteed No Matter What
240-466-4900
Roof Repairs & Maintenance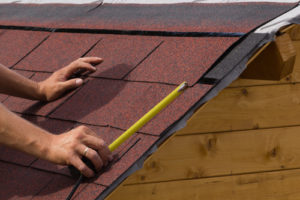 Do not be quick to  jump to conclusions and think it is time to replace your whole roof. We offer free estimates by our certified contractors. They will come and give you a professionals opinion on what would be the best options for you. By making simple repairs and maintaining your roofs condition, we can help add years to your roof.
Roof Installation & Replacement
A new roof is a major home improvement project. It can be a headache to try to handle on our own. Two Brothers Roofing Company offers a hassle free easy process for you. We will save you time with our highly qualified and efficient team, and we will save you money- by hiring us to get the job done correctly the first time around.
Two Brothers Roofing Company
Our roofing company has over 30 years experience in Southern Maryland. Our crew is confident that we can help you with any roofing needs you have. If you need a roofing repair, flashing fix, or a complete home roof replacement. Contact us today for your free estimate!
240-466-4900
Two Brothers Roofing`
Average rating:
10 reviews
Apr 10, 2019
Highly recommend Two Brothers Roofing. Fair price, excellent work and couldn't be nicer or more professional to deal with.
Apr 10, 2019
If you want your roof done these are the people that will do it right the first time. Great company to work with!
Apr 5, 2019
My new roof was completed today and I could not be more pleased with the experience.
Everyone associated with the company was so professional and courteous!
Apr 5, 2019
I can't say enough good things about this company. They were very thorough, and the end result exceeded my expectations. They are very clear about how the project will go and great about checking in with you. 5 Stars!
Mar 29, 2019
Highly recommend this roofing company. The price was reasonable and the crew did a fantastic job with installation and cleanup.
Mar 29, 2019
Excellent work and excellent customer service! This company is built on integrity and camethrough with all promised and terrific follow up! I Absolutely recommend!
Mar 22, 2019
Extremely pleased with my new roof. They have done minor work on my roof in the past, and I was always pleased with the price and the work. I highly recommend Two Brothers Roofing.
Mar 22, 2019
Thank You for giving us such a high quality roof! You all did such an amazing job, and always showed up on time!
Mar 22, 2019
Two Brothers Roofing does an excellent job. We had them come over and do a few repairs, they got us put on the schedule quickly, and did great work.
Jan 17, 2018
Two Brothers Roofing company helped us when we needed them with a roofing emergency. They showed up right away and fixed the problem quickly! We will be keeping their number around!