Roofing Company in Southern Maryland
For over 30 years, our team has served the people of Southern Maryland with a focus on rooftop repair. We have expertise in both flashing fixes and complete replacements for roofs that are damaged or outdated!
We know you have many options when it comes to hiring a professional roofing company. So, why hire us?
Lifetime Guarantee on Our Work
Highly Rated Roofing Company in St. Mary's County
Same-Day Service Available
Financing Starting at $99/month
Serving Southern Maryland for Over 30 Years
Fast, Free Estimates
Satisfaction Guaranteed No Matter What

240-466-4900
Best Roofing Company in Mechanicsville, MD
When there are leaks there is no time to delay. We need to patch the leak so we don't get excessive water damage or mold on your ceiling's drywall. Time is of the essence.
"Albert at Two Brothers Roofing made short work of a roof repair that I put off way too long. I was dreading having a roofing contractor come to the house because of past experience. Albert was gracious, very knowledgeable, and much less than I thought it was going to be. Two days later I had a Leak Free Guarantee in my hands. It all just made sense." -Jennifer G. -St. Mary's County
240-466-4900
Roof Repair
You don't always need a new rooftop. If it's 20 to 30 years old and has a leak, maybe you do, but let's look at it first. Sometimes a 40-50 year roof simply has a spot on it that only holds up for 10 or 15 years. Sometimes we can fix that spot and the rest will continue on for the rest of its life. Let our experience guide you. We will speak honestly with you and ensure you receive the right service.
Residential Roofing
We're happy to serve residential homes throughout St. Mary's County.
Residential Roof Inspections
Our team will first inspect your roof for any damage and potential concerns that you may not be aware of. Then, we will determine the best service for you.
Commercial Flat Roof Repair in Southern Maryland
We serve local businesses throughout Southern Maryland! Flat roof repair, in particular, is one of our specialties. We can take care of your tpo systems, commercial repairs, flat rooftop repair, and more. We have done many church repairs and warehouse fixes as well. Don't let rooftop maintenance get in the way of running your business. We'll get your rooftop in pristine condition so you can focus on important business matters.
Fascia, Soffit, & Siding Installation
In addition to roof repair, we offer fascia, soffit, and siding installation! Whether you want vinyl, wood, or metal siding, to name a few, we can take care of it.
Skylights
Let a little light in your house with skylights! We're happy to inspect and repair, if necessary, your rooftop before installing skylights.
Shutter Installation
Looking to change things up a little with new shutters? We're happy to help. Pick the color and shutter style that best suits your home and we'll install them for you.
Gutters & Gutter Guards Installation
With Maryland's extreme seasons, your gutters and downspouts are sure to clog from falling leaves, twigs, and spring pollen. In addition to gutters, we'll install gutter guards so you're not left dealing with frequent gutter cleaning.
Fill out our Contact Form for a free estimate
Experienced Roofing Repair in St. Mary's County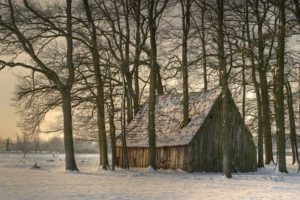 Hi, My name is Albert, the owner of Two Brothers Roofing, located in St. Mary's County. I have seen it all. Although 90% of the jobs we do involve simple asphalt shingles, we can help with your commercial roof, flat roof repair, and architectural and metal roofing, cedar shakes, hardy plank, tpo, membranes – any material used on rooftops, we have worked on. Even on commercial buildings with grass roofs! Call us for rooftop repairs in St. Mary's County!
Charles County
Many of the homes we do are in Charles County. Our shop is literally 3 miles from the county line. We offer free estimates every week for jobs in this area. We are Southern Maryland boys who just want to give you a free estimate and earn your business.
Calvert County
Most of the nicer, upscale homes we work on are in Calvert County. We are familiar with all types of rooftop materials and are very comfortable servicing the higher-end homes in the area. Architectural rooftops are the norm here, and we are prepared to take care of your needs. For a roofing contractor in Calvert County, just give us a ring!
240-466-4900
Best Roofing Contractor in Southern Maryland
Regardless of your roof maintenance needs, our team can help. We have been servicing roofs of various materials and designs for years and come with the necessary equipment and tools to get your roof in optimal condition in no time. If you have any questions about our services or our service areas, don't hesitate to give us a call today! We will also provide a free estimate.
Things to Explore in St. Mary's County