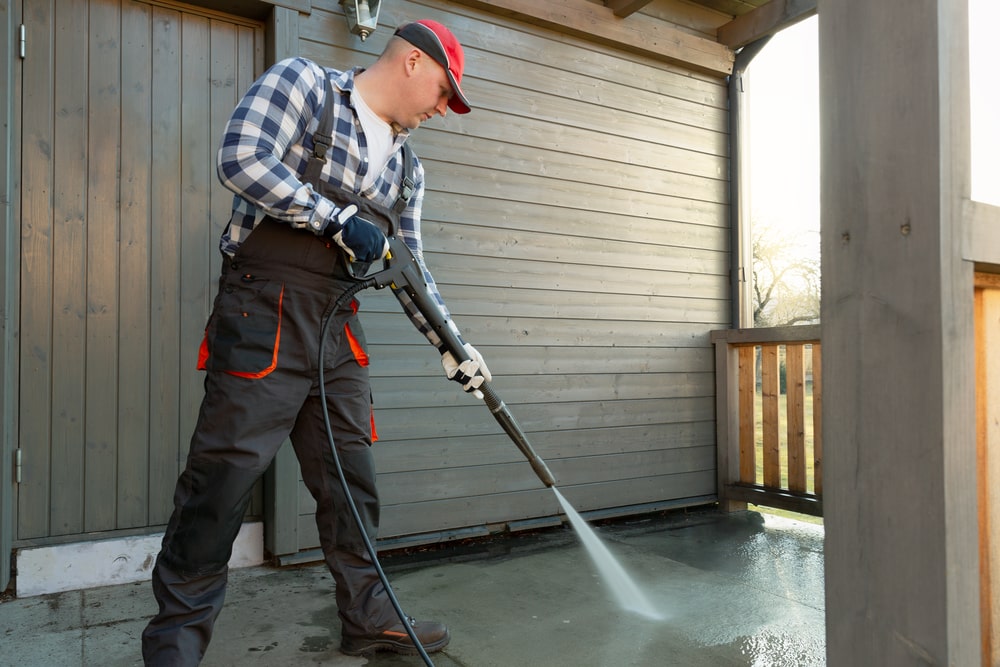 The exterior of your house is the first thing that guests see when they come over, so you want to make sure it's looking its best. Spring is the perfect time to give your home's outside a good cleaning. It will do wonders for your house's curb appeal!
Here are some tips on how to spring clean your home's exterior:
Power washing
1. Start by power washing your home's siding and trim. This will remove any dirt, pollen, mildew or grime that has built up over the winter months. Start at the top and work your way down. Begin by power washing your house's roof and gradually working your way to the siding. Lastly, pressure wash your deck or patio. You want to make sure that it is in tip-top shape for entertaining your friends all through the spring and summer! Once your home is power washed, you can start scrubbing any areas that still look dirty. Use a stiff brush and soapy water to scrub away any stubborn dirt.
Clean Windows and Doors
2. Next, focus on your house's windows and doors. Wash them inside and out to make sure they're sparkling clean. This will really make your house stand out and will let in some extra light! Use a vinegar and water solution to clean your windows for a streak-free shine. You can also use a glass cleaner and a microfiber cloth to make sure all the fingerprints and smudges are gone. You may even want to consider hiring a professional Window Washing Service to get the job done right, especially if you have very tall windows!
Clean Gutters
3. Don't forget about your gutters! Be sure to clean them out so that they're free of debris. Clogged gutters can cause water damage to your home's foundation. Remove any leaves or debris that may have accumulated over the winter. This will also help prevent flooding and water damage to your house. This can be a dangerous job, so feel free to call a Gutter Cleaning Service as well. And don't forget! If you need new gutters call Two Brothers Roofing of Southern Maryland!
Landscaping
4. Take care of your lawn and landscaping. Mow the lawn and trim the bushes to give your home's exterior a polished look. Analyze the front of your house to see if there are any areas that need attention. Plant some flowers to give your home a boost! Pulling weeds, trimming shrubs, and adding mulch can all help to spruce up your house's exterior. A neat and tidy yard will help give your home an inviting appearance.
Painting
5. Next, repaint any areas that are chipped or starting to look faded. A fresh coat of paint can make a big difference in the way your home looks. Touching up peeling paint or repainting a faded door will make a impact on the overall look of your house.
By taking the time to do a thorough spring cleaning of your home's exterior, you'll be sure to impress your guests and passersby alike! Not to mention, your house will thank you for it! Following these tips, your home's exterior will be looking it's best just in time for spring entertaining. Don't forget! These tips will also add value to your home, and extend the life of your house's exterior.
Need a new Roof? Find a Roofing Contractor in Southern Maryland today!
We service all of Calvert County including:
Dunkirk
Chesapeake Beach
Huntingtown
Prince Frederick
Barstow
Port Republic
St Leonard
Lusby
Johnstown
Solomons