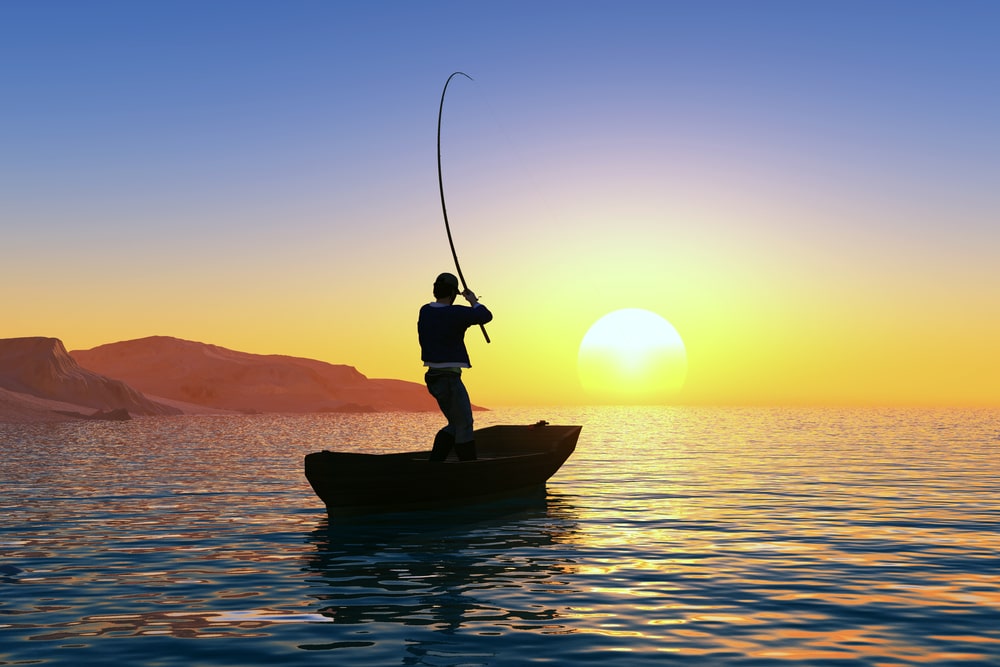 Got a hankerin' for some White Perch? Or maybe some Rockfish? Or what about a nice hot plate of Largemouth Bass? Whatever your taste, Southern Maryland has got you covered as one of the hottest fishing spots in the United States! Fishing in Southern Maryland is a year-round activity, with something biting no matter what season it is.
Anglers from all over come to Southern Maryland to take advantage of the plentiful fish, and with good reason. The Chesapeake Bay provides some of the best fishing in the country, and the Potomac and Patuxent Rivers offer up their fair share of great catches as well.
If you're new to fishing, or just need a refresher, there are plenty of resources available to help you plan your trip and make the most of your time on the water. The Maryland Department of Natural Resources offers a comprehensive guide to fishing in the state, and there are plenty of local experts who can offer advice on the best spots and techniques.
So whether you're a seasoned pro or just getting started, make sure to include Southern Maryland on your list. Let's go over four of the BEST locations to anchor out in Southern Maryland!
Kings Landing Park – A great spot for Fishing in Southern Maryland
With a history stretching back to Captain John Smith's exploration and earlier, King's Landing Park resides along the shore of the Patuxent River. The property has been acquired by the Maryland Dept. of Natural Resources and is currently managed by Calvert County. It was once an active farm and later was a YMCA camp. You can fish all day, or bring your kayak or canoe and enjoy King's Landing's access to the river and the creeks closeby!
Breezy Point Beach
Breezy Point Beach offers you not only a good fishing location, but also a netted swimming area, picnic areas, grills, volleyball area, a playground, a long sandy beach, bath houses, and a 300 ft fishing and crabbing pier. Your entire family will have an amazing time here at the beach. There is something for everyone here at Breezy Point Beach and Campground.
Flag Ponds Nature Park
The natural beauty of the Chesapeake can be seen at Flag Ponds Nature Park. Visitors will enjoy the wildlife at close range in this quiet locale. Gorgeous wildflowers such as Columbine, Blue Flag Iris, and Rose-Mallow can be seen all along the park from early spring through fall. There are plenty of hiking trails at Flag Ponds for the whole family to enjoy. There is a fishing pier right on the Chesapeake Bay along with a visitor's center with wildlife displays.
Calvert Cliffs Park Pond
A trip to Calvert Cliffs is rich with possibilities! Not only is there good fishing, but there are also fossils to be found along the cliffs! There is a beach and a pond at this location. The one-acre pond is located near the picnic area, close to the playground. Here you can find Largemouth bass, Bluegill and also some Redear sunfish.
Fishing Year-Round in Southern Maryland
Whether you are on the Patuxent side of Calvert County, or the Chesapeake side, your options for fishing spots are overwhelming. Don't just stop with fishing… Make sure after a long day on the pier you stop off at one of Calvert's great hometown restaurants for a pound of steamed crab to round off your seafood excursion!
Need a new Roof? Find a Roofing Contractor in Southern Maryland today!  
Our Service Areas:
Mechanicsville
Dunkirk
La Plata
Bowie
Deale