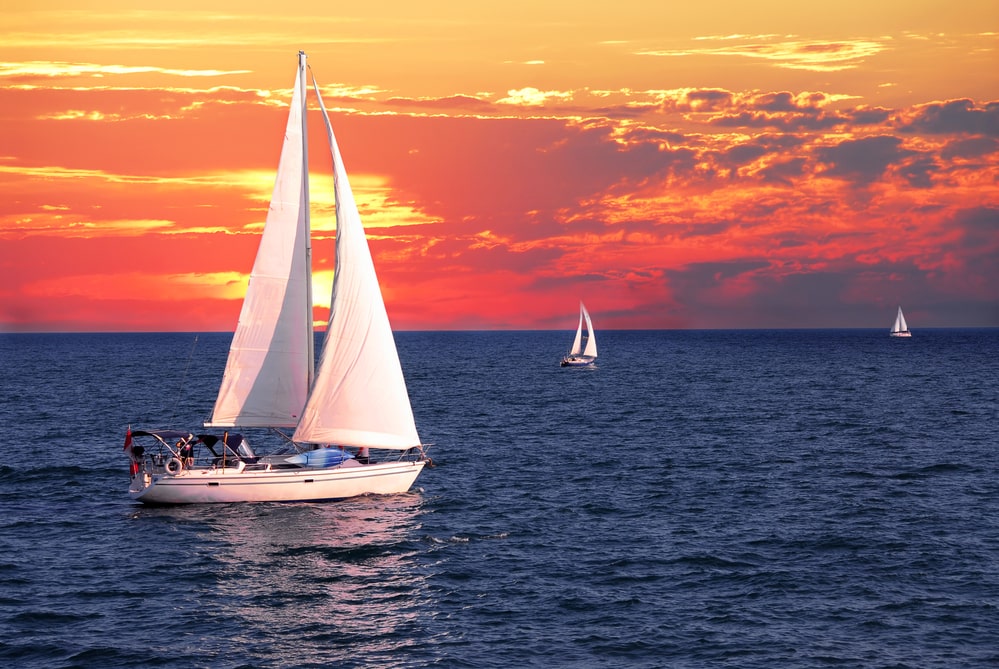 Do you own a boat and are looking for the best location from which to set out to sea? Where should you launch your boat from? Let's take a look at some of the best Marinas in Southern Maryland to help you make the best decision of where to house or launch your boat!
Breezy Point Marina

Chesapeake Beach, MD
Breezy Point is full service and is situated on the western shore of the Chesapeake Bay in Calvert County, Maryland. They have 215 slips in their marina. It is completely protected with immediate access through their own entrance channel to the Bay. This gives them a very convenient location for you to have access to all the best fishing spots! Breezy Point offers you slip and storage, boat ramps, fuel, bait and tackle, and even cottage rentals. Make sure to check out this marina on your next fishing outing.
Calvert Marina
Dowell, MD
Calvert Marina is full service and provides annual slips, covered slips, fuel access, a pump out facility, a boat yard, a café, yacht brokerage, and even a swimming pool! Calvert Marina was established in 1981 and they pride themselves on providing reasonably priced dockage. Theirs is the biggest in the Solomons area. They are located on Back Creek and Mill Creek and also have slips in both creeks. They have over 70 acres for their customers to enjoy a walk, jog, bike ride, or picnic.
Len's Marina
Broome Island, MD
Len's Marina is a family owned and operated on the Patuxent River in Calvert County, Maryland. They have been in business since the early 1970's. Len's is distinctive because once you step into their office you are no longer a customer – but family! Boating is a luxury and should be relaxing and they look to bring a relaxed atmosphere to their patrons.
Flag Harbor Yacht Haven
St. Leonard, MD
Flag Harbor Yacht Haven is a hidden treasure nestled among the wooded Calvert Cliffs on the western shore of the Chesapeake. In only a few minutes a fisherman can be on some of the best fishing grounds of the Bay. Flag Harbor is also close to many so great sailing destinations like Annapolis, Solomons, Oxford and St. Michaels.
Spring Cove
Solomon's MD
And our winner is Spring Cove! Spring Cove is considered to be one of the best marinas on the Chesapeake Bay. It's the perfect destination for your family's boating trip in Solomons, MD! You could put your boat to harbor with them for a few nights or many years. You will enjoy Spring Cove's pristine, upscale facilities and their friendly, efficient staff.
Come Sail away in Southern Maryland!
Southern Maryland is the perfect place to sail away into the sunset. With many different marinas to choose from, you are sure to find the perfect one for your needs! Whether you are looking for a long-term storage option, or just somewhere to launch your boat for a day of fishing, any of these would be a great choice. So get out there and enjoy all that Southern Maryland has to offer! Whichever you choose, know that Maryland is the best place for your to have your next fishing adventure. Know your fuel reading, know your points of sail and know your Marinas in Southern Maryland! Check out our next article!
Need a new Roof? Call the best Southern Maryland Roofing Contractor today!    
Our Service Areas:
Mechanicsville
Dunkirk
La Plata
Bowie
Deale